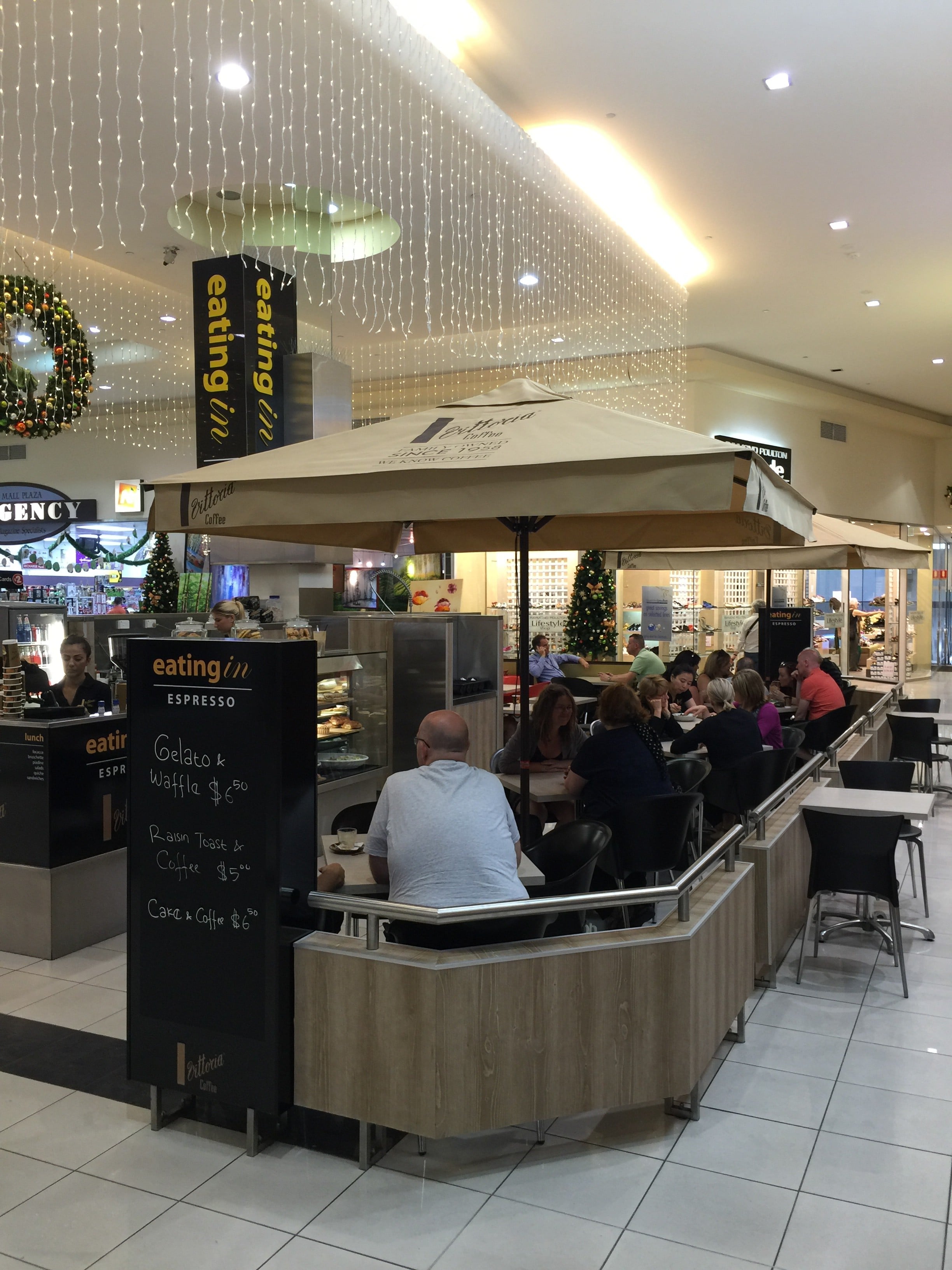 04 Apr

How to Get People to Your Café, and Keep Them Coming Back!

Getting your café branding, designs and signs right, and understanding the way your customers think, will help your new establishment grow, writes PB Visual Communications' Paul Montesi.

---
Is your business a vibrant café or a shop that sells coffee? One will be successful and grow, the other will battle against opposition and fickle customers.
Both may sell similar products – food, drinks and coffee. What separates the café from the coffee shop is the customer's 'experience'.
People are happier when purchasing an 'experience' than when purchasing 'things'.
Anyone can make a coffee at home, but you can't get a true café experience at home.
So how do you create a positive experience for your customer?
It's not about you, It's about your customer. Opening a café may have been your dream and through your previous experience and knowledge gained you feel you have the necessary abilities to be successful –and you probably do. To turn the café dream into a café business requires the right customer. The 'right' customer is the customer who wants an experience and will pay for it.
Thoughtful branding is not only information sharing but is the customer's first experience and interaction with your business. High quality, consistent signage and branding provides a positive, initial experience that instils confidence. This can be enhanced with signage that stimulates the senses with colour, contrast, illumination and design, in keeping with the overall style and message that you want your café to deliver.
Comfortable chairs, good air-conditioning and everything in between adds to the customer's experience. If the customers are happy they will stay longer, spend more money, share their experience with more people and keep coming back.
It is more than just a matter of whether the coffee and food is good – while these elements are important, all of the small details contribute to a customer's positive or negative experience.
Unfortunately, your customer also doesn't care about how much you café cost to fit out or your ever increasing overheads – they want the best café experience possible.
Think of it this way. Service stations in the U.S. will sell you a coffee for $2, Starbucks will charge $7, and the service station's coffee probably tastes better! Starbucks is a $10 billion company selling an experience, an experience the service station can't offer.
To turn a coffee shop into a profitable cafe business which can grow and increase in value with require you to focus on three main points:
Understand the way your customers think; create a happy experience which starts before they enter your building.
Provide visual hues to stimulate the senses; signage, graphics, paint, wall textures etc., externally and internally.
Put together a creative environment inside which includes noise management, music selection, smells, use of colour and tone, all of which help to stimulate the senses positively.
The practical importance of great branding, design and signs
Distinct branding will help customers:
– Navigate the premises with ease
– Feel comfortable and secure
– Avoid misunderstandings
– Notice your business
– Remember your business
– Describe your business to other potential customers
Your Style Guide
If you haven't already, we can't stress enough how important it is to invest in developing your brand style to ensure that it is consistent across all of your marketing. You must also put careful thought into making your signage integrate with the style of your property.
Think about how the overall design and architecture of your venue can reflect the values of your business. A variety of factors will determine which signage types and designs will suit you best.
"Checklist" of Essential Items
A successful business needs far more than a title placed over the entryway. What are the most important areas you should think about putting up signage for? Here are just some considerations:
– A-frame on the street for pedestrian traffic
– Door/entrance signage
– Window graphics
– Menu boards
– Bathroom signs
– Custom designs/signs (e.g. you might want to create your own visual elements)
– Menus
– Promotional cards (e.g. loyalty cards or business cards)
If you want your cafe, restaurant or bar to start getting attention, then you need to demand it. Appealing and strategic signage and great design should be a priority.
And not just any sign will do. You need to take a few factors into consideration when mapping out your needs. Getting your style and design just right is more important than you may realise.
Your focus should certainly be on providing quality service to your customers. But you simply cannot afford to neglect the fact that without proper signage, there won't be many customers!
Experienced Help for designing signs with your venue fitout
If the idea of planning out your brand and signage seems a bit overwhelming, you're not alone. You've got enough to worry about with the looming launch of your establishment! Let sign and design experts handle the task of determining what cafe, restaurant or bar signs you'll need.
See what PB Visual can do for you. With over 20 years in the signage and design industry, specialising in cafes, restaurants and bars all over Australia, PB Visual Communications knows how to give your new business the visual edge it needs.
Let's talk. Contact us here or with a free call on 1300 441 571.